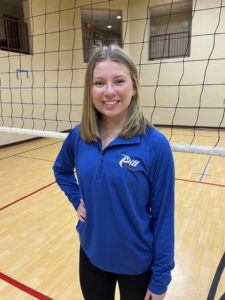 Education: Bachelors of Art, Health Sciences, La Roche University
Experience: As a Player: Outside Hitter
2017 WPIAL Champion and 2017 PIAA State Champion at Knoch High School, Class of 2018; La Roche University, Class of 2022: 3 year captain & 4th all-time in total kills.
As a Coach: 1 year at Pitt United
Bio: Server at Texas Roadhouse. Enjoy working out and running, playing sand volleyball, reading, and spending time with family and friends.
Favorite Volleyball Memory: Going undefeated my senior year of high school while winning WPIAL and States.