Sophia Sacriponte – Washington & Jefferson
"My experience at Pitt United was nothing but the best. From the quality coaches, great teammates, practices that constantly pushed you to be better, and the incredible culture, I always knew I was getting the best training possible. With new drills developed for specific skills and the one on one time you get with coaches, I was continuously learning new thing at every practice. Pitt United helped me prepare for college volleyball both mentally and physically while also teaching me how to be a well rounded player in all positions. I hope everyone enjoys their experience as much as I did!"
Jessica Klein- Rochester Institute & Technology
"My experience at Pitt United was nothing but amazing. It became my second family. The volleyball training was exceptional. The combination of team training and position-based training really helped me progress. The coaches are always looking to try new drills while ensuring we were getting repetitions in the skills that we need. The attention to detail from the coaching staff made it very personable, even at larger practices. I left every practice with a new piece of knowledge or something new to work on. The level of training that happens at every Pitt United practice is outstanding. Volleyball practices, tournaments and games were only part of the reason why I love this club. The other part was the overall club culture. Pitt United truly is UNITED."
Kara Pasquale- Slippery Rock University
"Pitt United is my family! It's so much more than a club. It gives you opportunities to improve your skills and feel so loved at the same time. I played for Pitt United for three years and have been blessed to have amazing coaches and teammates. I keep in touch with all of my teammates from all three years because of the atmosphere that our club directors have created. Pitt United will always be a home to me and I hope it can be for everyone else who gets the chance to experience it!"
Mackenzie Kerkan- LaRoche University
"Pitt United is like no other club I have experienced. From tryouts to my last tournament, everyone made me feel at home and cared about me like they were family. The coaches are incredible, always willing to help and pushing us to be the best version of ourselves not only on the court, but off the court as well. The friendships I've made will last a lifetime and so will the memories. Pitt United helped me grow as a player and individual and that's something I will carry with me forever."
Mackenzie Barr- Mount Aloysius College
Pitt United was such an unforgettable experience. It was my first and only team that I played club for, and I couldn't have made a better decision. From the coaching staff to the players to even the club directors, were so supportive the entire time. As a multi-sport athlete in high school it was hard to juggle that with club on top, but they couldn't have been more supportive. Pitt United truly is a family. At tournaments there was always another age group in the stands supporting one another. The coaches are also like no other. We like to have a lot of fun, but they also pushed us to be the best versions of ourselves on and off the court. We also competed against some of the best programs from around the country and always finished in the top two in the tournaments. Not only will I remember the memories to come from this club, but I will always remember how it impacted me and helped me grow as a person too. I couldn't have picked a better family by choosing Pitt United.
Ava Plunkard- Chatham University
Pitt United is unlike any other club I've ever played for. I was at Pitt United for 4 years and every year was such a positive experience. All of the coaches are such amazing people with great experience. Not only was my skill level improved upon, but I made relationships that I still have today. Overall, Pitt United is a great club that I would go back to in a heartbeat if I had the chance!
Madison Barr- Mount Aloysius College
Playing at Pitt United has been one of the best decisions I have made. I began playing club volleyball in 7th grade. Through all of the years playing, I have not had a more welcoming and supportive experience like I did at Pitt United. They truly treat you as part of their family and care about each individual player as they want the best for you and you to succeed. In other organizations you are just looked upon as another number to the program. It was an amazing change transferring to Pitt United where all of the coaches and directors know your name. Their club has provided such a fun and competitive atmosphere, reminding you why you wanted to play volleyball in the first place.
Meghan Dominek- Chatham University
Playing club volleyball for Pitt United was the best decision I could have made. Obviously there are many clubs to choose from in the Pittsburgh area, but I truly believe Pitt United was the right choice for me. I started at the 15s age group and instantly made best friends with my teammates. We played together through our 18s season, and made memories I will remember for a lifetime. I had multiple coaches through my years at the club, each one teaching me more and more about volleyball and myself as a person. I used everything that I learned as a solid foundation to start my college volleyball career at Chatham University. Thank you Amanda and Pitt United for nothing but a positive club experience!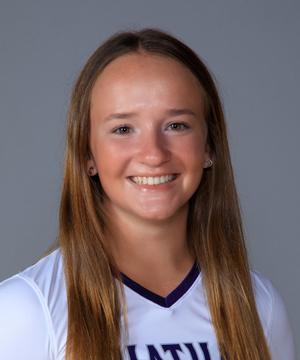 Brooke Pelloni- University of Pittsburgh Johnstown
At first, I wasn't sure about playing Pitt United. I actually wasn't sure if I wanted to play volleyball at all. But, I could not be happier about my decision to tryout my 15s year. These past three years of Pitt United brought back my passion for the game. I have had some great coaches who care about their players mental health and future. This club brings genuine "teammates" which became my best friends and family. I could not be more grateful to have been a part of this club.
Julia Bernesser- Washington & Jefferson College
Playing for Pitt United my junior and senior year was hands down the best decision I could've ever made. This club helped my confidence and skill level in this sport blossom and also helped me achieve my goal to play collegiately. After playing for many clubs in the area I immediately noticed just how special Pitt United is. Pitt United values each individual athlete while also making mental health a priority. From the holiday practices, the amazing end of season banquet, and family atmosphere, nothing compares. This club cultivates a family dynamic across all age groups while creating lifelong friendships. It's apparent how much the club directors/coaches care about their members not only as an athlete but as a person too. I would not be the person I am today without Pitt United and I am extremely grateful to return back as a coach to continue to empower female athletes and give them the experience that I will forever cherish.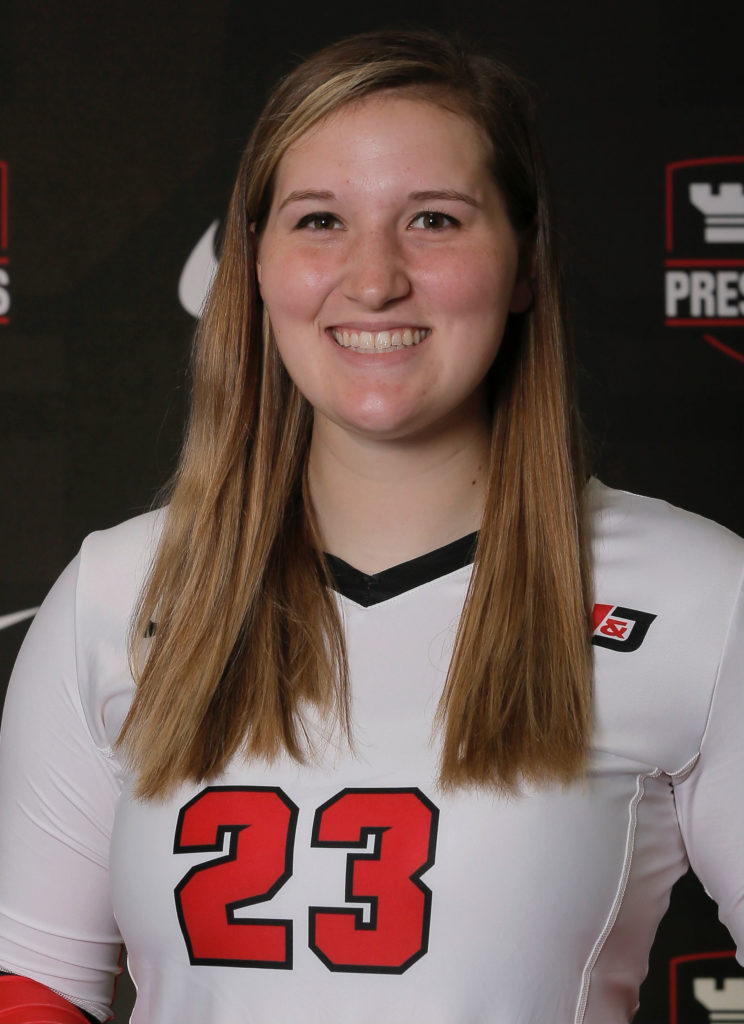 Cassidy Rossi – LaRoche University
Pitt United has been such a huge part of my life. It is truly such a special club. My experience playing for the club was nothing but the best and I am forever grateful for the memories created during my years playing. I have met the most amazing people and mentors and have learned the most valuable lessons. Not only do the coaches and directors care about each player as an athlete, but also as people and that is something that you won't find everywhere else! The competitive tournaments I had the pleasure to play in created lasting memories and success as an athlete. Pitt United will always be family to me and I'm so lucky to still be a part of this family as a coach!