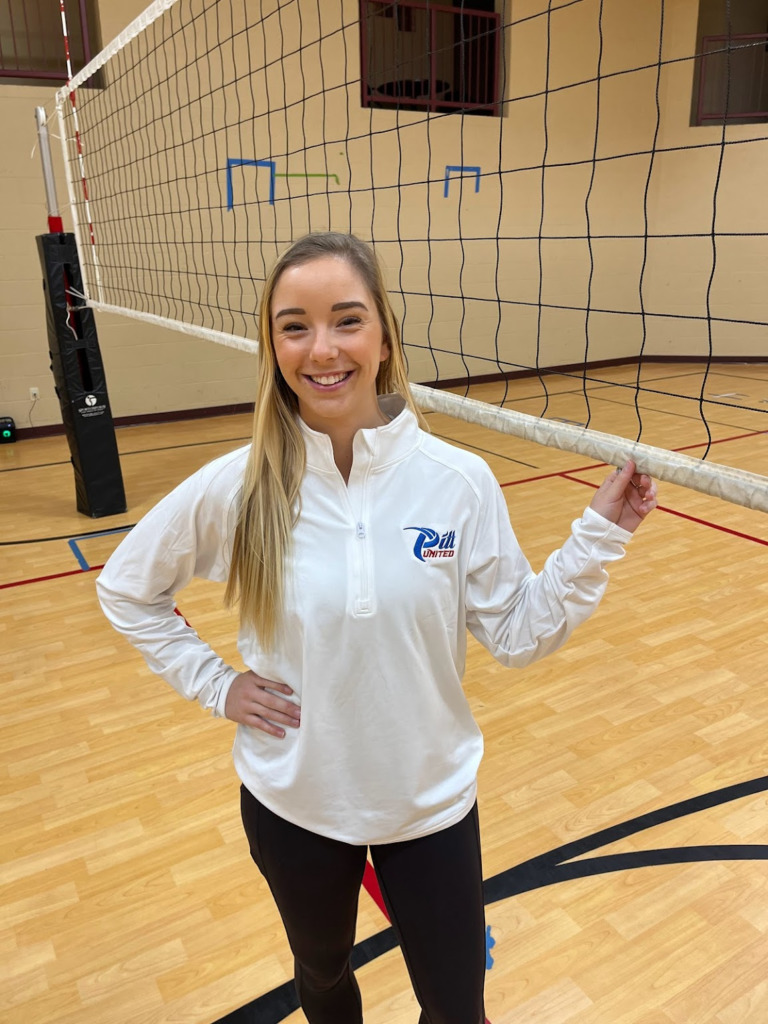 Education: Bachelor of Science from John Carroll University, and Masters of Integrative Exercise Science from Cedar Crest College
Experience:
-Varsity DS/L/OH for Shaler Area high school from 2011-2015
-OH/DS for John Carroll University 2016-2018
-Thrower for John Carroll University Women's' Track and Field 2015-2019
*OAC Javelin Champion 2017 and 2019, All Conference 2015-2019
-Assistant Coach for Cedar Crest College Women's Volleyball 2019-2022
*CSAC Champions 2022
-Throws Coach for Women's Track and Field 2019-2022
-Strength and Conditioning Coach 2019-2022
Bio: Nicole Pilewski was born and raised in Pittsburgh, PA. Nicole was a six rotation OH/DS where she claimed 1st and 2nd team WPIAL rankings for all four years of her varsity career. Nicole also partook in track and field at Shaler, where she excelled in long jump and threw javelin. She still holds records in both of the events and was inducted into the Hall of Fame at Shaler with her teammates. Onto her college career, Pilewski continued playing the two sports at John Carroll University in Cleveland, OH. She was a DS/OH for the Blue Streaks and continued her javelin throwing career as well, making another school record. She still holds that record for the furthest throw in JCU women's history. She studied exercise science for all four years of her time in Cleveland, only bettering her knowledge in sports performance and strength and conditioning for training and coaching her athletes.

Her next endeavor was in Allentown, PA as the Graduate Assistant for the women's volleyball and track and field programs at Cedar Crest College. Here Pilewski led her team to the championship in her first season and brought in the largest recruiting class the program has seen. For her last season with the Falcons, Pilewski and her head coach took the team to the CSAC (Colonial States Athletic Conference) championship where they won for the first time in program history, which then led them to the first round of NCAA playoffs in Hoboken, NJ. In addition to coaching and recruiting for these two teams, Pilewski studied her masters degree in Integrative Exercise Science while helping out with strength and conditioning for multiple programs on campus.

Nicole is incredibly excited to return back to Pittsburgh and be with Pitt United. She met her best friend and another United coach, Julia Bernesser, playing the sport she loved and now coaching together. Pilewski assisted Bernesser in her first club season in 2023 with the 16U team. The squad was able to capture two tournament wins for the season.
Favorite Volleyball Memory: Too many to choose from! Just so thankful to meet some of my closest life friends playing the sport we love. <3